The range Les Florales reveals our desire to act for a more attractive, better and sustainable world.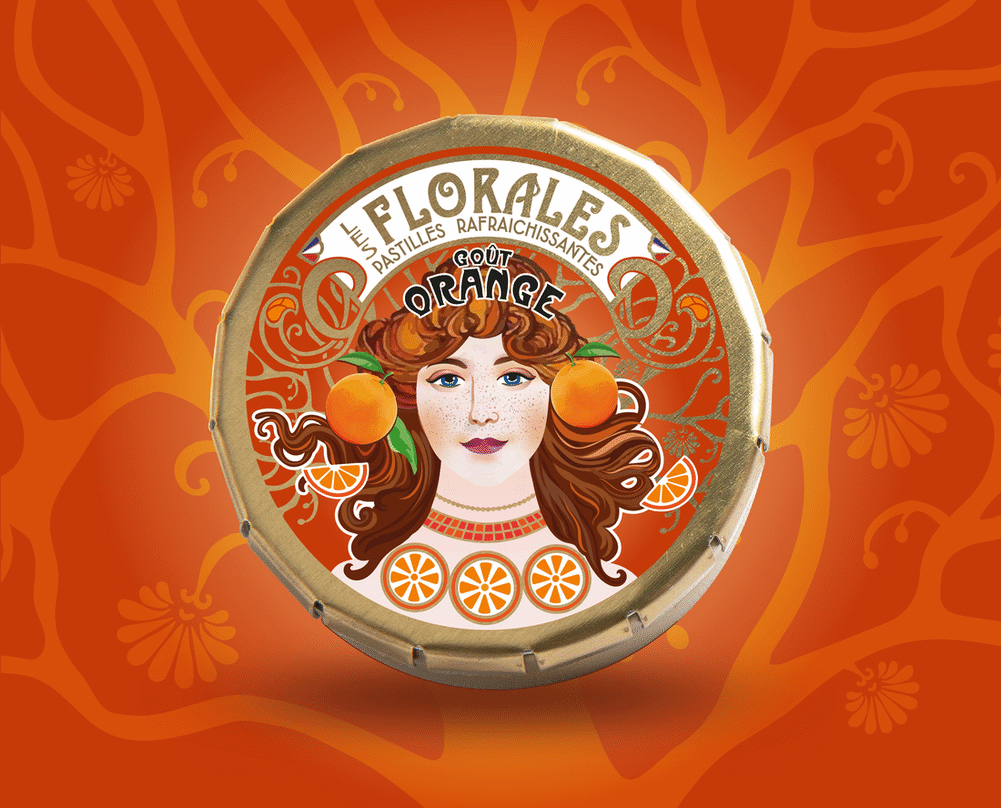 Inspired by Art Nouveau, Les Florales range favors arabesques and reconnects with a return to nature, flora and simplicity.
The emergence of this decorative style brings up to date the virtues of craftsmanship in the face of industrial production.
Carried by the posters of Alfons Mucha to women deified by the use of Klimt's exquisite techniques which include gold as a major color, the cases Les Florales make for real little jewels.

Discover our refreshing recipes
We offer our refreshing pastilles made with the following recipes: Mint, Lemon, Orange, Red berries, Mint without sugar, Green apple, Mint Bio, Lemon Bio.
Net weight: 12 gr
Recipes Bio: Outer case of 24 pieces
Recipes STD: Outer case of 12 pieces


Révolution de Palais strives to be a responsible company for a better world.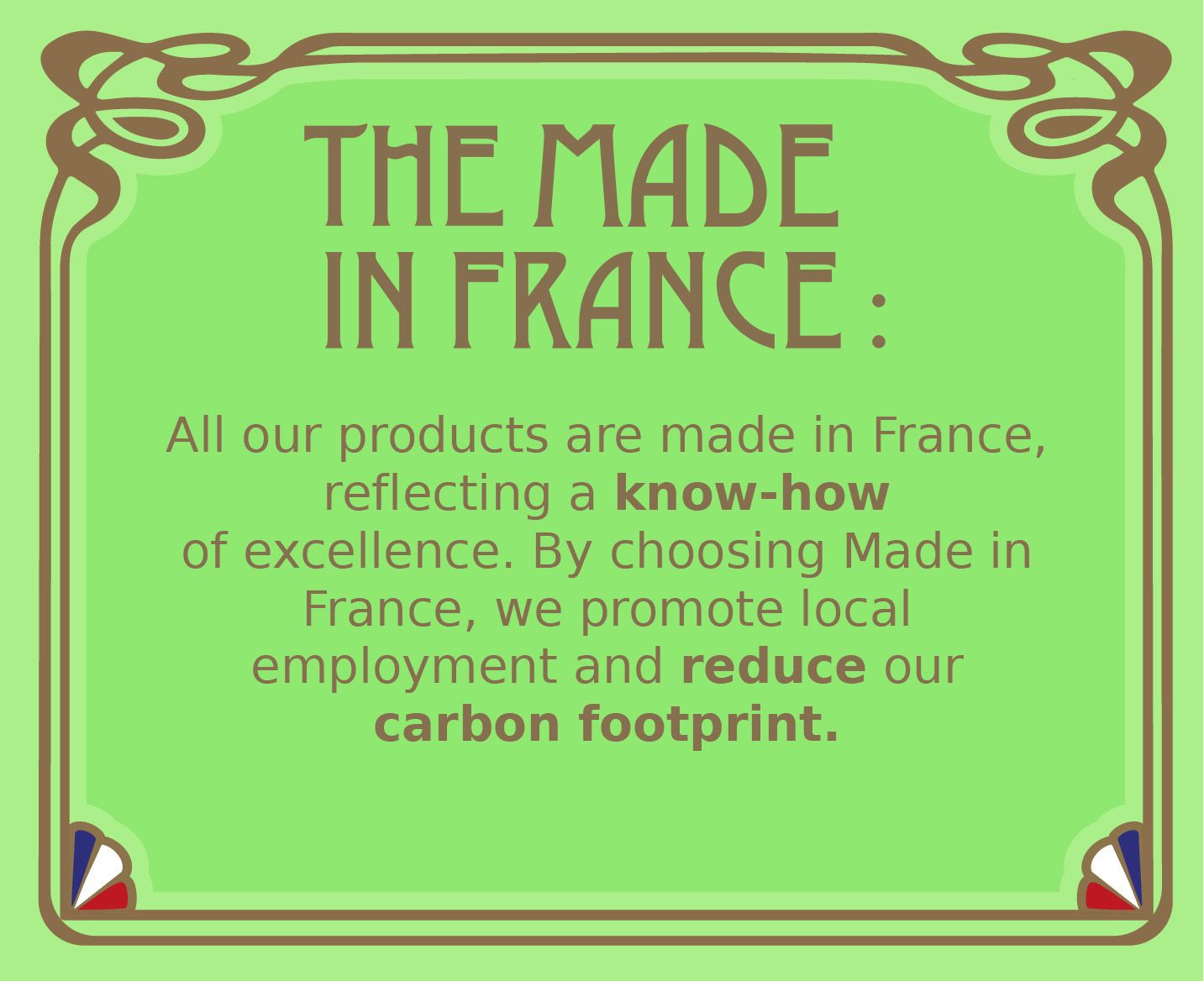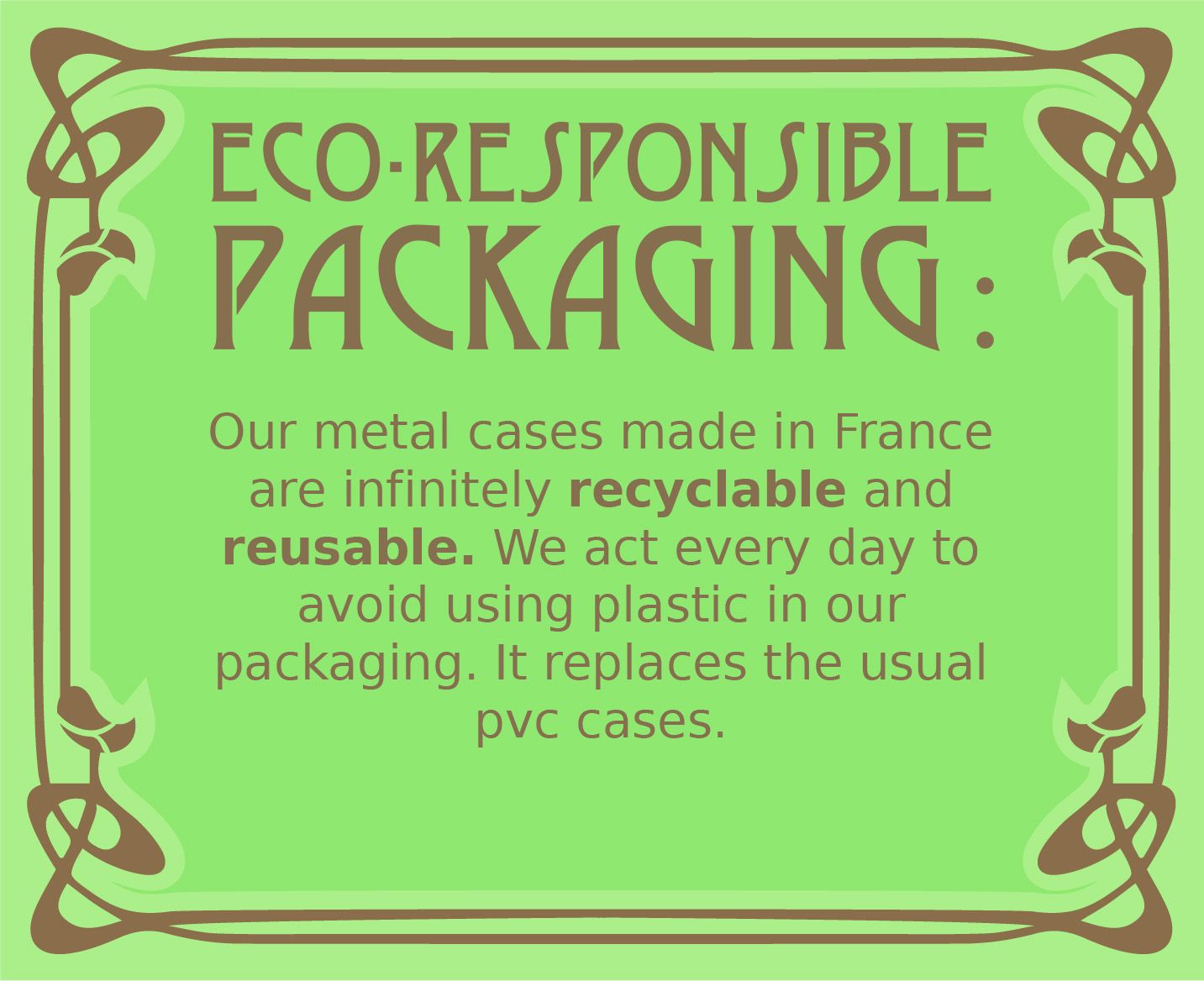 Our actions relate to our various activities. However, it is the brand Les Florales that concentrates and reveals all of society's civic acts.
They make perfect sense for such a brand inspired by Art Nouveau.