Révolution de Palais puts its graphic expertise and confectionery know-how at your service.
We carry out « tailor-made » by personalizing mini collector cases with chosen visuals and or created for the occasion.
We have developed a digital printing technique which guarantees an incomparable quality of finish.
Our boxes and pastilles are Made in France
Manufacture of our metal cases is done by the EPV company (Entreprise du Patrimoine Vivant), guarantor of know-how and Premium quality.
Tailor-made development :
MINI cases
Our « clic clac » case models are the culmination of a simple and brilliant design idea that has become a classic.
Given their nomadic format and premium quality, they are a magnificent communication tool and collector's item.
12 different cases' colours.
Matte or glossy support depending on the colour*.

Fresh mints
12 recipes at your disposal: 
• Classic Mint, coated
• Mint without sugar, coated
• Extra Strong Mint without sugar
• Lemon Mint without sugar
• Sugar-Free Sour Strawberry
• Fruits (assorted or separated): Lemon,
  Orange, Green Apple, Red Fruits
• BIO Mint and BIO Lemon
Conservation :
Great resistance against humidity and heat.Product life up to 36 months.
Net weight:
From 10.5 to 12 gr depending on pastilles.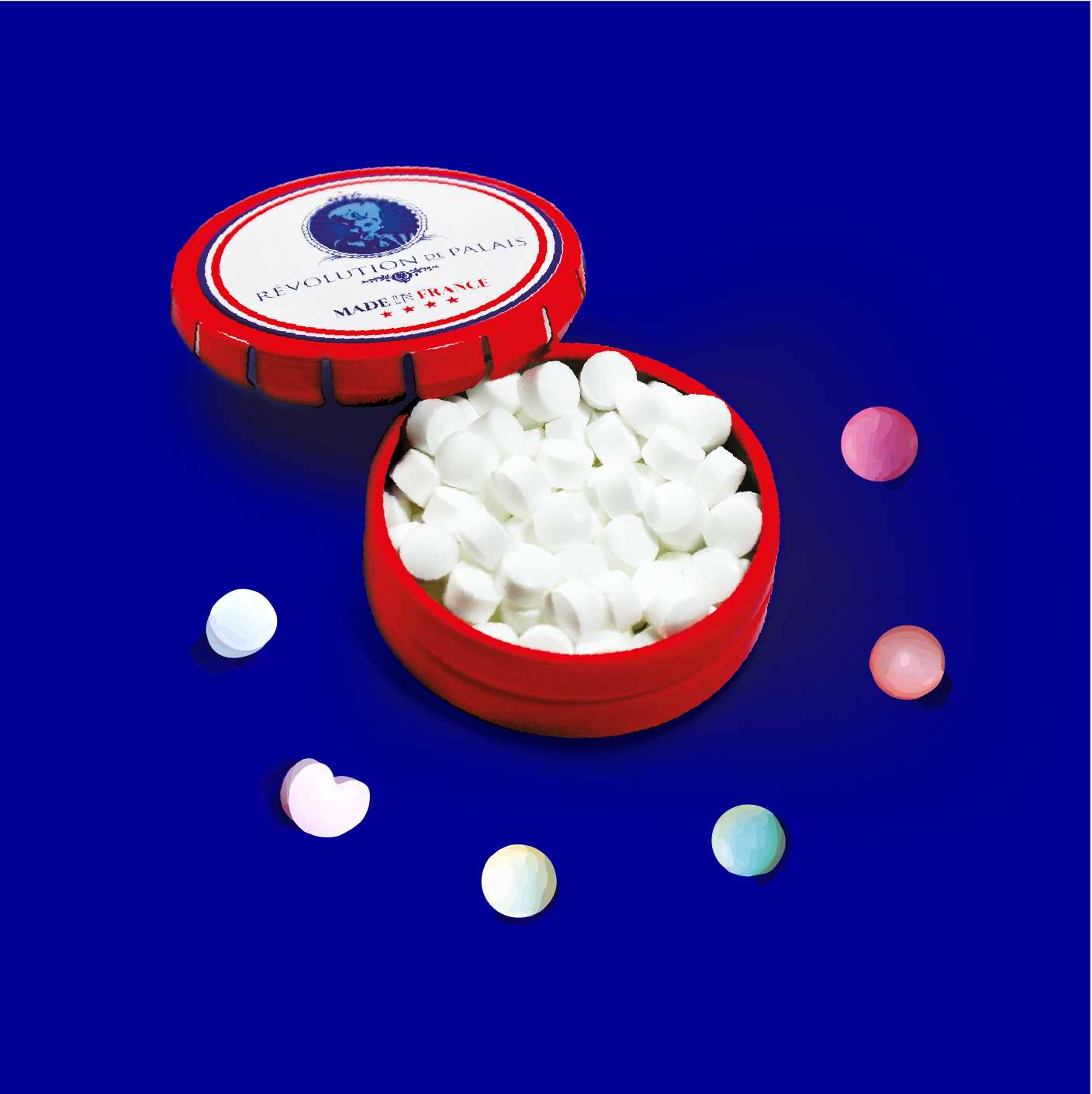 Quick and easy development
8 to 10 working days
in average after print proof.
Very competitive price:
Reduced development costs.
For the best sale price in-store.
Effective merchandising:
Display for an optimal presence in the shop (capacity 36 cases).
Limited minimum order:
288 pieces.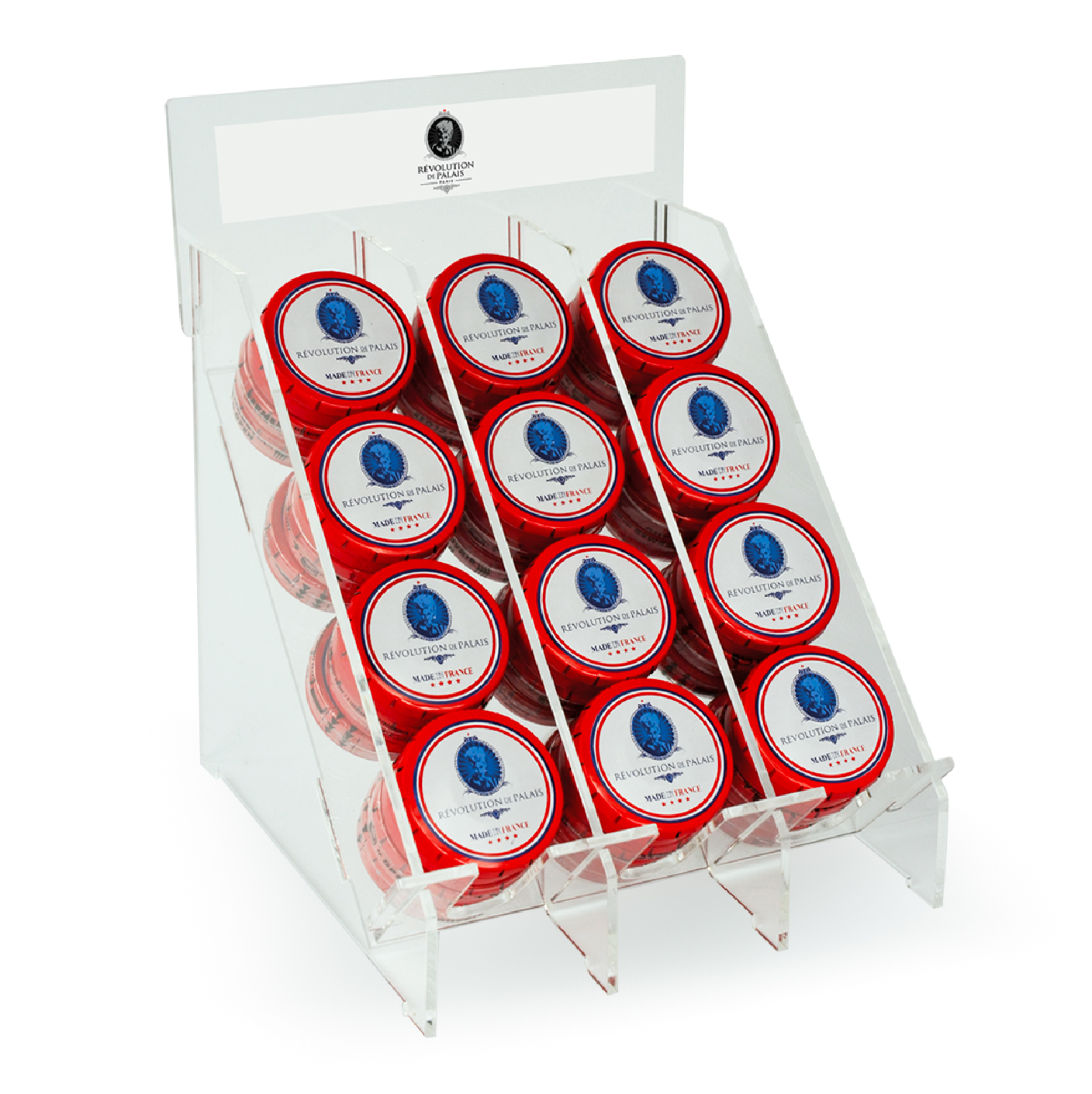 We would be happy to accompany you
in the development of your project.
Contact us for a quote.